head. Last week we met friends at the
beach and I wanted to make something
for my friend Jan for her birthday.
for only twenty five cents. I originally was going to
paint it and put it on a pedestal (6inches or so). I thought
it would be cute with fruit in it. But then I saw a beach
table at Academy and completely changed my mind.
from the Dallas Restore. Then I glued and
screwed the tray to the base I had made.
Originally it was going to be green but
ended up a different color.
all day. I think Jan was impressed when
someone came by and wanted to buy it.
I love this link party! You should check it out I have gotten so much inspiration from the posts I have seen there. Definitely worth your time.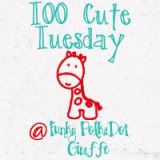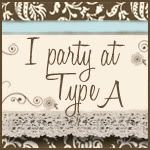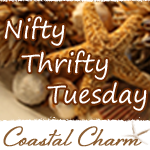 http://www.mypersonalaccent.com/
is another blog party I love!!!!